The Veteran Service Dog Trust [VSDT] fulfills out  foundation's primary mission in order to provide the highest quality task trained dogs on behalf of our nation's veterans. Our foundation provides psychiatric, mobility and medical service dogs to our veterans at no charge and without geographic restrictions. Service dogs that meet the needs of veterans diagnosed with Post Traumatic Stress remain our most requested type of dog. The VA does not provide funding for service dogs for PTS, TBI  or other non-mobility diagnoses at this time.
Generous donations from our supporting individuals, companies and sponsors provides for the following services that make our life-saving dogs possible:
Training (the average service dog trains for over a year)
Animal care including food, veterinarian services and grooming
Service dog and handler equipment
Handler education
Service dog and handler integration
Service dogs are trained directly by our master trainers at our campus locations at Coastline K9, Devine K9s and Ridgeside Carolinas.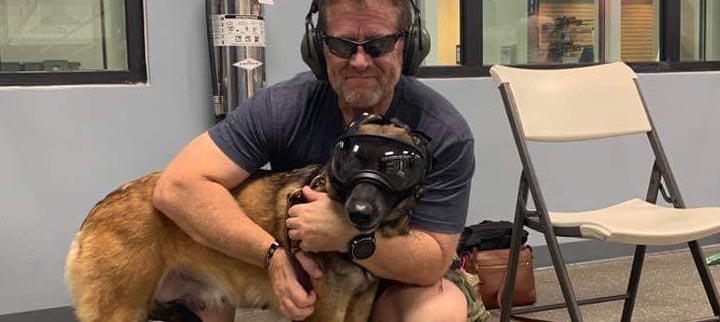 The Service Dog Sustainability Fund provides the necessary annual refresher training or additional training of tasks for veterans through the lifespan of their handler/service dog partnership. Many of the veterans that we serve experience chronic conditions that require ongoing interventions by our training team to ensure that their dog continues to meet their needs. In addition, the Sustainability Fund provides any updated equipment that compliments the new training or tasks needed by the veteran/service dog team.
Generous donations from supporting individuals, companies and sponsors provides:
Training to ensure the ongoing effectiveness of the service dog on behalf of the veteran
New or custom equipment that is current with the medical conditions of our veterans
Veterinarian care that may be required over the lifespan of the service dog.